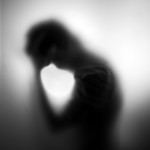 I owe my life to the practice of an ancient healing art called Qigong.  Once upon a time, I was one of the 18 million Americans suffering from clinical depression. I was.  But no longer.
Today, I am happier and healthier than I ever imagined possible, and utterly free from the grips of depression.  I healed myself not with drugs, therapy, or surgery, but rather with a gentle form of moving meditation that gets the internal energy flowing.  Qigong (pronounced "chee gung")  is simpler than Tai Chi, Yoga, and Meditation, and in my opinion, it is also much more effective for depression.
Depression Kills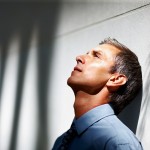 When I say that I would be dead if not for Qigong, I mean it literally, not figuratively. Those who have not experienced depression firsthand, or seen it in a loved one, might mistakenly think that I'm being melodramatic.  I am not. Depression is deadlier than most people think. Every year, roughly 30,000 Americans commit suicide. Of those suicides, 90% have a diagnosable case of clinical depression. This means that depression kills more people every year than AIDS.
As someone who suffered from clinical depression for years, I want to reach out to those who are still suffering. I possess knowledge that can literally save lives, so I want to share it.  I would ask you to help me in my mission by sharing this article with anyone suffering from depression.  Please help me reach them.
Another Option
With Western medicine, there are two standard treatment protocols for clinical depression: psychotherapy, and antidepressants.
Antidepressants have saved lives, but they are not for everyone. They certainly weren't for me. You may be surprised to learn that a $35 Million study showed that antidepressants fail to cure the symptoms of major depression in half of all patients, even if they receive the best possible care.  Half!
In other words, of the 18 million Americans suffering from depression, 9 million are still desperate for solutions.  In my opinion, Qigong provides an excellent solution.
The problem with antidepressants, even if they work, is that they only treat symptoms. They don't actually cure anything. If they provided a cure, then antidepressants would bring the person back to a healthy state where no drugs are needed. (I wonder how the pharmaceutical companies would feel about that!)
An example may help. A person with Type I diabetes doesn't produce insulin. Daily insulin injections allow them to continue functioning. However, the insulin shots don't cure diabetes.
The same is true of antidepressants. Depression, like diabetes, causes a dangerous imbalance in the body's natural flow of chemicals. Like insulin, antidepressants treat the branches of the disease by artificially readjusting the flow of chemicals. However, antidepressants do not treat the root cause of the imbalance.
Qigong gets to the root of the problem, and it does this in a holistic way that simultaneously promotes overall health. In short, Qigong treats the entire tree, not just the branches or the roots.
While curing myself of depression, my aching low back pain also disappeared, I caught fewer and fewer colds and flus, I got rid of my chronic bronchitis, my heart murmur gradually disappeared, and my energy levels went through the roof.  I've seen similar (and repeatable) results in my classmates, and my students.
One Illness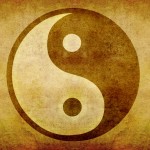 According to ancient Chinese medical theory (of which Qigong is a part), there is only one cause of illness — a disharmony of yin and yang. This harmony is represented by the familiar yin-yang symbol, which all of us have seen.  When our energy systems are functioning optimally, then yin and yang are harmonized.
In other words, the energy that mobilizes the immune system, produces the proper enzymes for digestion, repairs damaged cells, flushes away toxic waste, and balances the emotions — all of this energy is flowing harmoniously and thus keeping us happy and healthy.
But if this energy flow is blocked, if there is disharmony of yin and yang, then illness creeps in. This disharmony can manifest in countless ways, like depression, hypertension, or cancer.
By practicing Qigong daily, we gradually restore the yin-yang harmony throughout the body. We do this by removing the obstacles that are blocking the smooth flow of energy in the body. As the energy begins to flow smoother and smoother, the body naturally starts to heal itself.
Of course Qi, or energy, is flowing through our body at all times, otherwise we would not be alive. However, when we practice certain Qigong exercises, we greatly enhance this flow.
It's important to understand that Qigong is not just physical.  Is Meditation just sitting cross-legged on the floor with the eyes closed?  No, it's much more than that!  If you view Qigong as mere physical exercises, then you won't get the results that you deserve.
Technique #1 – Smiling from the Heart
The first, and perhaps the most important, technique for depressives is called Smiling from the Heart.  Although this technique is unique to my particular style of Qigong (a style called Cosmos Qigong), it can be learned by anyone. 
So how do we do it?  To get a taste of Smiling from the Heart, I recommend that you go through my free audio lesson.  The technique is easier to experience than to describe. When done correctly, Smiling from the Heart has several effects:
It relaxes the nervous system.
It shifts the brain waves into the Theta state.
It activates the internal energy.
Smiling from the Heart is critical for depressives. It's also challenging. When my teacher, Grandmaster Wong, first asked me to smile from the heart, I thought to myself, "If I could smile from the heart, I wouldn't be depressed!"  Thankfully, my teacher inspired me to persevere. With practice, I gradually trained myself to smile from the heart.
It is essential that depressives make the effort to smile from the heart each and every practice session. I and my students are living proof that depressives can learn to smile from the heart. It just takes practice, and perhaps a little encouragement (which is what I'm here for!).
Depressives can think of Smiling from the Heart as physical therapy for their energetic "heart". After months in a cast with a broken leg, learning to walk can be difficult. It does not happen over night, but rather step by step.
Technique #2 – Lifting the Sky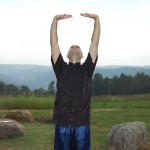 Another great technique is called Lifting the Sky. In my studio, it's the first exercise that new students learn, but it also happens to be fantastic for depression.  Learning from pictures or a video is a poor substitute for learning face-to-face from a living master, but you can still get starting using the link above.  If you enjoy it, then do yourself a favor and find a good teacher.
Qigong is much more than just physical movements.  If physical movements alone could cure depression, then depression would be cured with this article.  Unfortunately, it's not that simple.
Nevertheless, Lifting the Sky is an excellent way to start.  The physical movements feel good, and they give people, especially depressives, something to latch the mind on to (something that depressives don't get with sitting meditation).  In time, and with proper instruction, those movements can be turned into more powerful energy exercises.
Quality vs. Quantity
Some Qigong styles require an hour or more of daily practice. For depressives, this is a deal-breaker. They simply will not succeed with that approach. I speak from experience.
With my students, I emphasize a high-quality 15-Minute Routine. For depressive students, even that can be too challenging. For them, the 2-Minute Drill provides an excellent solution. Again, I speak from experience.
Many people are surprised to hear that I started out as a bad student. For almost 2 years, I failed with Qigong. That's because I was trying to practice for 30 minutes a day.  It just didn't work.
Everything changed for me when I resolved to practice the 2-Minute Drill every day, no matter what.  I made that resolution on January 1st, 2000 and I haven't missed a day of practice since.  (You can read more about that story in my post 8 Tips for Building Discipline.)
Hope
One of the best things we can do for depressives is to give them hope.  And there is abundant hope.  Qigong provides a viable, practical, and economical solution to depression.  It can also be used alongside traditional treatment methods.

Here is my vision.  One day, if myself and other teachers do their jobs well, then millions of people will be turning to Qigong for solutions.  Yes — millions.   Why will so many people turn to Qigong?  Simple.  Because it works.

If you know someone who suffers from depression, then please, please, share this article with them.  It might just save their life.

Zenfully yours, Sifu Anthony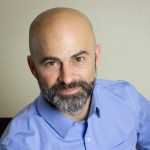 I'm Anthony Korahais and I help people young and old to discover the healing powers of Qigong and Tai Chi. I believe that in order to change the world, we must first change ourselves. I love sharing these amazing arts, especially with people who are fed up with conventional treatments that just aren't working.