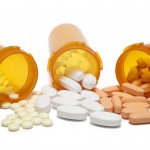 Recently, a student contacted me about a specific health problem he was having.  Let's call him Daniel.  He originally learned from me about 2-3 years ago, and has taken a few workshops since then.
I frequently get emails like this, so I know how to handle them.  I responded with the following question:
"Over the last 365 days, roughly how many times did you practice? I'm looking for a number.  Did you practice 700 times, or 300, 80, or what?"
I think Daniel was surprised by my question.  He probably expected to hear me say, "Practice X exercise for Y problem."  And sometimes, I do answer that way.  But not often, and certainly not in this case.
"Maybe 150," was the response that I got from him.  In other words, out of the last 365 days, he had practiced roughly 150 times.  Not terrible.  But not great.
Are You Taking Your Medicine?
It helps to think of Qigong as medicine.  What is the proper dosage? If you are very healthy, then practicing once a day is enough.  But if you're not healthy, then you need a higher dosage:
The proper dosage of Qigong for someone who is dealing with serious health issues is
two
15-minute sessions
per day, once in the morning, and once in the evening.
This dosage gives the best results.  Of course, it's critical that you also follow the 3 Golden Rules of practice.  Someone just going through the motions won't get results.  But if you've learned from me face-to-face, if you follow the 3 Golden rules while practicing twice a day, then you're going to get results.  Great results.
If you use the correct dosage, then you'll practice 730 times every year.  But the student I mentioned above only practiced 150 times in a year.  In other words, he was only at 20% of the proper dosage.
This is precisely why I didn't start suggesting different exercises to the student.  The choice of exercises wasn't the problem.  Before we change the medication, we need to change the dosage.
600 Sessions Per Year
If he had answered me by saying, "I've practiced about 600 times in the past 365 days," then my answer would have been different.  In that case, the dosage is 82% correct, which is a lot better than 20%.   So we would need to look somewhere else for the solution.
But in my experience, people who practice 600 or more times per year don't have the same problems as people who practice 150 times per year (or those who have stopped practicing entirely).  Quite frankly, those who practice 600+ times per year get amazing results.  In rare cases, they need to tweak a few things in order to get better results.  But generally speaking, they are already getting good results.
For example, one of my students was practicing diligently, twice a day, and getting great results.  But she still had a minor health issue that wasn't responding. With my help, she fixed the issue by adding a specific exercise to her routine.  The minor issue disappeared within a few months.
Momentum
But for most students, the dosage is the problem, not the medication. Think of it this way.  A person practicing 600 times per year accomplishes in 1 year what it would take Daniel 4 years to accomplish.  But this isn't even accurate because when you practice twice daily, you develop something that Daniel will never develop:  Momentum.
If you practice once a day, then there are roughly 24 hours between sessions.  During those 24 hours, your overall energy flow will gradually diminish.  By the time you practice again the next day, the Qi flow has dropped considerably.
But if you practice twice a day, then there are only 12 hours between sessions.  Now the Qi flow doesn't have time to diminish.  So by the time you do your 2nd practice session, the Qi is still flowing pretty well.  And then when you wake up the next morning, you still have some flow left over from last night's session.
In other words, your Qi flow starts to build its own momentum.  This momentum raises the effectiveness of practice even further.  So practicing twice daily is more than twice as effective.  By my estimates, it is more like 3-4 times as effective.  Now we're talking about some serious healing!!
Just Do It
I want you to be healthy and happy.  If you aren't yet getting the results that you want, then the first place to look is at the dosage of your medication (i.e. Qigong). This is something that you have full control over.  You CAN do it.  In fact, no one else can do it for you.
If you are committed to your health, if you are determined to not only overcome your problems, but prevent future problems from arising, then just do it.  Stop making excuses, and start making Qigong your #1 priority in life. 
How often do you practice?  Drop me a comment below.  I'd love to hear your feedback.
EDIT:  A great way to gradually add more sessions is to use the 2-Minute Drill.  If you practice every other day, then do the 2-Minute Drill on the off days.  If you practice once a day, then use the 2-Minute Drill as your 2nd session. 
Zenfully yours, Sifu Anthony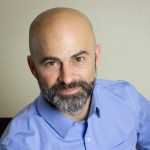 I'm Anthony Korahais and I help people young and old to discover the healing powers of Qigong and Tai Chi. I believe that in order to change the world, we must first change ourselves. I love sharing these amazing arts, especially with people who are fed up with conventional treatments that just aren't working.