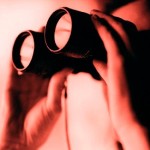 "My teacher is the best!"
"Really? How do you know?"
"Because he said so!"
This happens all the time in the world of Qigong and Tai Chi.  Actually, it happens with pretty much any art that comes from the East, whether it's Yoga or Karate.
Students love thinking that their teacher is the best, and teachers love to encourage this. Sometimes it's true.  But more often, it's not. How can you tell the difference?
Luckily, there's a simple set of criteria that you can use to gauge teachers of any meditative art.  If you use these criteria, then you'll get good at spotting bad teachers.  And as you weed out the bad teachers, you'll get closer and closer to finding a good, or even a great teacher.
[Edit: I use the general pronoun "he" in this article, but of course, this refers equally to men and women.]
Do You Value Good Teaching?
First, before you look at the teacher, look at yourself.  Do you appreciate good teaching?  Do you value it?  If you're reading this article, then you probably do.  But be honest with yourself about just HOW MUCH you value good teaching.
I value good teaching.  I traveled 10,000 miles to learn these arts.  At the time, I was living in NYC, which is home to many good Qigong and Tai Chi teachers (and many bad ones).  But I ended up in Malaysia because I wanted not just a good teacher, but a GREAT teacher.  And I was willing to do whatever it took to learn from one.
"When the student is ready, the teacher appears." – Zen Adage
I'm not saying that you need to travel 10,000 miles. But if you don't value good teaching, then you probably won't even travel 1 mile.  You'll just order a few videos, and be done with it.  Until you change your own attitude toward teaching, you're not going to find a good teacher.  And until you find a good teacher, you're not going to get the results that you deserve.
How Does He Look?
It amazes me how may so-called "Sifus" look absolutely terrible.  Their skin is pale, their eyes are dull, their posture is awful, their voice is weak, and they have no pep in their step.  Why would you want to learn from someone like this?  Qigong and Tai Chi are supposed to be self-healing arts!
Look at your teacher.  Does he look healthy?  Be honest with yourself!  It doesn't matter what certifications or titles he has.  It doesn't even matter who his teacher is.   If he looks unhealthy, then he's not a good role model for self-healing arts.
If your teacher has overcome some sort of major illness, then that's even better.  But it's not required.
Does He Get Results?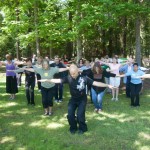 The teacher should get good results not just on himself, but with his students. They should be showing clear signs that they are benefiting from these amazing self-healing arts.  A good teacher produces successful students.  Simple.
And there should be more than a few of these students.  I once met a teacher who constantly referred to the same success story over and over.  Just that one story.  No other success stories were ever mentioned. And when I asked other students about the woman from the success story, no one had actually met her.
Compare that to my studio (or any good studio).  If you throw a shoe in any direction in one of my classes, you're going to hit someone who has gotten amazing results.  They are everywhere.  (But I recommend that you simply ask them rather than throwing things at them.)
Not every teacher will have as many students as I do.   But even if a teacher only has a handful of students, there should be several success stories.  Those stories should be impressive, and they should be about real people who you can meet in the flesh.
Can He Teach?
There are people out there who are highly skillful in their art, but they can't teach worth a damn.  If you're an advanced student, then you may be able to learn from this kind of teacher.  Maybe.  But if you are a beginner, forget it.
Back in my violin days, I studied with a world-class violinist for several months.  He was, without a doubt, the best violin player I ever studied with.  But he was also, without a doubt, the worst teacher.  Because I had already learned from good teachers for over 15 years, I was able to learn a bit from watching him and listening.  But if I had been a beginner, it would have been a disaster.
If your teacher can't teach, and if you're a relative beginner, then you should find a new one EVEN if he is highly skillful.  (If he's not skillful and he's also a bad teacher, then what the heck are you doing?  Get out of there!)
Does He Hurt People?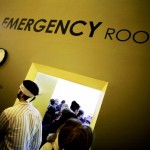 You'd be surprised how many students are physically hurt by bad Qigong and Tai Chi instructors. I've seen students end up in the hospital as a result of being taught inappropriate Qigong exercises! Don't let this scare you away from Qigong and Tai Chi, but DO let it scare you away from bad teachers!
Make sure to account for what we call "growing pains".  Even during my 3-hour beginner's workshop, students start to see results.  And as they see results, they often experience various growing pains, like a burning sensation in their feet, or a dull ache in an old injury, or even mild nausea.  These are good signs, and they are temporary.  They indicate that the energy is flowing.  A good teacher will address these "growing pains", and explain them in a way that makes perfect sense.
But if students are constantly getting dizzy, having palpitations, or feeling severe nausea in class, and if the teacher typically dismisses or ignores these problems — then you've got a problem.  Move on.
Can He Answer Questions?
A teacher needs to be able to answer a wide variety of questions, and do so intelligently.  The answer should leave you satisfied, like a good meal.  If the answers leaves you hungry, or nauseous, then you've probably spotted a bad teacher.
There's a lot of BS in the world of Eastern arts.  A lot of it.  And part of the problem is that students allow the teacher to stand up in front of the class and spout BS.  Don't be one of them.  Don't allow it.
I once taught a workshop in a major metropolitan city.  During the workshop, there was a gentleman who kept grilling me with difficult questions.  It was obvious that he was skeptical.  (I actually love skeptics because they ask interesting questions).   I patiently answered all of his questions, and by the end of the workshop, he was totally convinced.  (He even invited me out to dinner.)
What I didn't know at the time was that he was the vice-president of a prestigious medical center.  Later, the host for the course (who had known that the gentleman was a doctor) told me that he was amazed at how confident I was in answering the questions.  "I'm well trained, I've gotten great results in myself, and I've helped thousands to get great results for themselves," I said.  "Why wouldn't I be confident?"
Good teachers can answer questions because they are confident in what they do.  That kind of confidence is gained over YEARS, not months.  This brings us to the next criteria…
How Much Training Does He Have?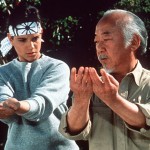 Forget about certifications.  Forget about black belts (which are absolutely not traditional in Qigong and Tai Chi).  Forget about shiny suits.  Just find out one thing about the teacher.
–How long has he been training?
It's shocking how many teachers out there are "certified" after only 9 months. There is no way anyone can be a good teacher after 9 months. It's madness.  It takes 3 years just to become a good student!
If your teacher has less than 1 year of total experience, go find a new one.  Immediately.   He may be a nice person, but he's a student, not a teacher.
If your teacher has less than 3 years of total experience, then it's acceptable, but only  IF he's an assistant. For example, in my studio, good students with no less than 3 years of experience  can become assistant instructors.  They are assistants because they help me to teach MY students.  They do not have their own students.
But if someone with less than 3 years of experience is acting as a full-fledged Sifu, if there isn't another, experienced teacher in the school, then it's a bad sign.  Hit the road.
Does He Understand Chinese Medicine?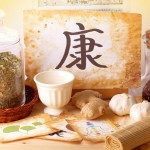 When it comes to Qigong, a teacher should really know something about Chinese medicine.  After all, Qigong a branch of Chinese medicine (and arguably the most powerful branch). If your teacher doesn't know a thing about Chinese medicine, then that's not a good sign.
Students are often surprised at how extensive my medical knowledge is.  They shouldn't be.   I have over 1500 hours of training in Chinese and Western medicine from an accredited acupuncture college.  I also have hundreds of hours of medical training from Grandmaster Wong.  So I had better know something!
Not every teacher will know as much as I do.  And many teachers will know more than I do.  But if they are teaching a self-healing art based on the principles of Chinese Medicine, then they had better know something!
How Does He Handle Problems?
Problems arise.  It's inevitable.  A good teacher will be able to confidently and professionally handle those problems.  A bad teacher will stumble.
For example, let's say that a student suddenly has a negative reaction to a powerful Qigong exercise.  She starts getting palpitations, and she's noticeably nervous.   Meanwhile, there are 30 other people in the class.
A good teacher can handle this situation in less than 2 minutes.  I've done this myself many times. Because I'm well trained, and because I have a lot of experience, I'm confident in what I do. And because I'm so confident, the student can sense that she will be well taken care of.  Both her and I know that everything is going to be fine.  If necessary,  I'll open some acupuncture points to help clear the Qi blockage.  Within a few minutes, everything is back to normal.
A bad teacher will handle the situation differently.  He'll probably just ignore or dismiss what the student is experiencing.  Of course, he'll try to remain confident, but underneath the surface, you can tell that he's faking it.   In the end, you know something's wrong because the students leave the class feeling worse, not better.
Of course, a teacher with only a few months of experience also doesn't have the energy or the skill required to open energy points or transmit Qi.  Anyone who says otherwise is full of BS.
Does He Inspire You?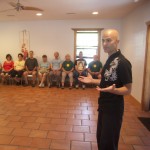 When you go to class, do you feel uplifted just by being near your teacher?  Does he inspire you with his experience, his results, his energy, and his confidence?  Does he always know the perfect thing to say to help get you back on track?   Then you probably have a good teacher.
Bad teachers have trouble inspiring their students  because they aren't inspired themselves.  So they can't lead by example.  If you aren't healthy, how can you inspire students to become healthy?  If you haven't practiced daily for decades, then how can you inspire students to practice regularly?
You can't.
Is He Morally Grounded?
A teacher should have a high moral standard.  There should be telltale signs of generosity, kindness, courage, sincerity, and honesty.  A bad teacher may also have many of these qualities too. Bad teachers aren't necessarily bad people.
But if someone lacks these qualities, then he simply cannot be a good teacher.    A bad person cannot be a good teacher.  Period.
But be careful.  Teachers are human.  Don't expect them to be the Buddha.  For instance, years ago I saw a student judge my teacher for eating meat.  The student actually left the school over this issue!
This is totally unreasonable.  My teacher is not a monk, and has no obligation to be vegetarian.  (He's Chinese, for crying out loud!  If you don't know the joke, they say that the Chinese will eat anything that flies except an airplane, anything that swims except a boat, and anything with four legs except a table.)
This student, because he was unreasonable, missed a golden opportunity to learn from one of the world's best teachers.  Don't make that mistake.
Summing Up
Spotting a bad teacher will save you time and money.  In some cases, it could save your life. I'd probably be dead if I hadn't taken the time to search for a good teacher.  I read countless books, visited dozens of schools all over the country, and then finally made a trip all the way to Malaysia.  Had I settle on a bad teacher, where would I be?  Would I have overcome my depression, or would I have succumb to suicide?
Even if your life doesn't hang in the balance, it's worth finding a good teacher.  Take the time, put in the energy, and spend the necessary money to find one.  Even if you have to travel 10,000 miles like I did, you will save time, energy, and money in the long run.  You deserve it.
I should mention that I absolutely encourage my own students, and prospective students, to judge me by my own criteria.  That's only fair, right?  If you don't think that I pass my own test, then you should absolutely find another teacher.  I say that for your own benefit because ultimately, you need to find a teacher that YOU are comfortable with.
Drop me a comment below if you have questions. Really, it's easy. Or if you haven't already gotten your free Ebooks and free lesson, then make sure to grab them here.
Want to learn from me? I'm offering a live, online version of the Flowing Zen 101 Workshop that I've already taught to thousands of people. All you need is a decent internet connection. You can even use your phone or tablet. Click here to learn more. Zenfully yours, Sifu Anthony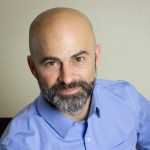 I'm Anthony Korahais and I help people young and old to discover the healing powers of Qigong and Tai Chi. I believe that in order to change the world, we must first change ourselves. I love sharing these amazing arts, especially with people who are fed up with conventional treatments that just aren't working.