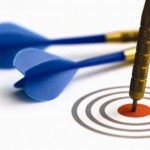 Would you rather take 6 months to accomplish a goal, or 6 years?  I prefer the former.  What about you?
Some students progress faster than others.  What's their secret?  It's not talent.  The secret is that they are clearer about their goals. 
Getting clearer about your goals is important. Really important.  Did I mention that this is important?
When I first started teaching, I was surprised to find that people had trouble setting goals.  Then I figured out the problem:  Most students don't know what they want!  If you don't have a clear picture of what you want, then it's very difficult to set goals.
I created the following worksheet to help. I recommend that you set aside an hour to go through the entire worksheet. Go to a café, or close your office door, or do whatever you need to do to be uninterrupted for an hour. 
The Zen of Goal Setting
The worksheet is a bit long, but it's definitely worth it.  Students tell me that filling out this worksheet is a life-altering experience.  I hope that you'll set aside the time to go through the entire thing.  
I'll leave  you with an interesting quote:
"You got to be careful if you don't know where you're going, because you might not get there." – Yogi Berra 
Zenfully yours,
Sifu Anthony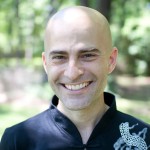 Sifu Anthony Korahais used Qigong to overcome clinical depression, aching low-back pain, chronic bronchitis, and a heart murmur. He is the founder and director of the Flowing Zen Center in Gainesville, Florida, and an internationally recognized teacher in the world of energy arts. To contact Sifu Anthony directly, click here.