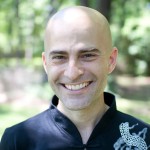 I'm Sifu Anthony, and I healed myself using Flowing Zen years ago.  Today, I'm passionate about sharing these techniques with others, and I've taught thousands of students to heal themselves of a wide variety of health issues.  Read about their amazing results here.
Please allow me ask you a few questions:
If you could learn to greatly enhance your body's self-healing ability, would you be interested?                                                                                                                                                             
What if you could reduce stress, have more energy, rely less on drugs, eliminate pain, get sick less often, sleep better, and generally lead a happier life?                                                                                                                                                               
What if you could do all of this in just 15 minutes a day?
If this sounds too good to be true — great!  I love healthy skepticism!  I encourage you to read on and find out more.
What is Flowing Zen?
Flowing Zen is a revolutionary self-healing method combining the most powerful techniques from traditional Chinese healing arts.  These techniques, which come from Tai Chi, Qigong (Chi Kung), Kung Fu, and Zen Meditation, were kept secret for generations.  I was lucky enough to learn them in Malaysia thanks to the generosity of my teacher, Grandmaster Wong Kiew Kit.
My teaching is systematic, making it easy for anyone to learn, no matter what your fitness level.  Best of all, it only requires 15 minutes of daily practice! Most students start to see results within days of starting Flowing Zen.
Why are people  raving about Flowing Zen?  Because it works.  Flowing Zen is powerful medicine.  Watch this short video to hear what people have to say:
Why should I try Flowing Zen?
If you're looking for a solution to a health problem, then you should give it a try.  For many students, Flowing Zen works even when all other healing methods have failed.  This method of self-healing is powerful, safe, and extremely effective.
How do I learn more?
Join our email list and you'll immediately receive the following via email:
The Science of Mind-Body Healing (eBook)
The Zen Mind (audio lesson)
Five Steps to Maximize Learning (eBook)
Sign up and you'll immediately receive your free lesson on the Secrets of Mind-Body Healing.
How do I get started?
If you're ready to start changing your life, then go ahead and register for the next Flowing Zen 101 workshop if you live in Gainesville, or the nearest Healing Tour if you live someplace else.  (If you live in Gainesville, you can roll into regular classes after taking the 101 workshop.  Check out the current schedule to see what classes are being offered.)
Zenfully yours,
Sifu Anthony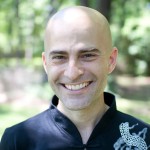 Sifu Anthony Korahais used Qigong to overcome clinical depression, aching low-back pain, chronic bronchitis, and a heart murmur. He is the founder and director of the Flowing Zen Center in Gainesville, Florida, and an internationally recognized teacher in the world of energy arts. To contact Sifu Anthony directly, click here.