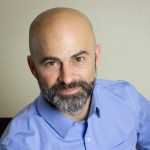 I'm Anthony Korahais, and I created Flowing Zen because I know what it's like to suffer. I've already taught thousands how I used qigong and tai chi to overcome clinical depression, anxiety, chronic pain, and fatigue. I hope I'm helping you as well.
Helping others is my way of showing gratitude for arts that saved my life. I especially love working with people who are ready for real change but never in a million years imagined themselves doing something like qigong or tai chi. If you're ready to start healing your physical and emotional pain, then I hope you'll give qigong and tai chi a try!
There are millions of people suffering out there, and I am determined to help as many as I can.   I'd like to invite you join my email list below.  You'll not only get updates about my events, but you'll also get 2 free Ebooks and a free audio lesson.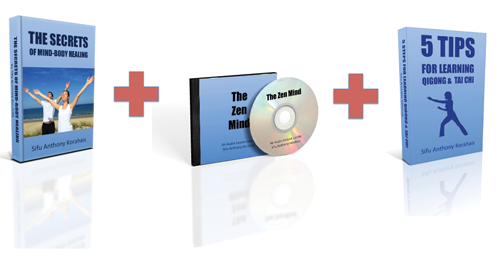 Sign up for my email list and you'll immediately receive 2 free e-books
and a free audio lesson.
(You can unsubscribe any time.)
My Journey…
I know what it's like to suffer. I was diagnosed with unipolar depression in my 20s. Depression is a serious illness, and it almost killed me.
I vividly remember waking up each morning and wondering if "it" would still be there. Maybe the fog of despair had gone away during the night?
But the fog returned every morning, engulfing me once again in its darkness. Many times, I just wanted to die.
I was looking for a solution, and after a lot of searching, I ended up in southeast Asia. It was there that I met a master who taught me about the healing powers of qigong and tai chi.
I learned that when our energy systems are functioning optimally, then we reach a state that the ancient Chinese masters called a "harmony of yin and yang".  And when this happens, the energy that mobilizes and powers the immune system, produces the proper enzymes for digestion, repairs damaged cells, flushes away toxic waste, and balances the emotions — all of this energy starts to flow harmoniously, thus keeping us happy and healthy.
And that's exactly what I experienced as I practiced.
My depression and anxiety subsided, and I was able to return to a normal life.
Over the years, I got such awesome results from practicing that I decided to quit my job as a network engineer in NYC. I was tired of helping people with computers, and wanted to start helping people with their depression, anxiety, and chronic pain.
I truly believe that qigong and tai chi are the future of medicine, and that more and more people will be looking inside rather than outside for healing. I have seen with my own eyes not just a few, but hundreds of amazing cases of healing using these arts. I've seen the effects in myself, my wife, my friends, my family, and my  students. I am truly honored that I have already changed so many lives.
The Future…
I am passionate about teaching. People kindly tell me that I was born to teach. But for me, the teaching is just a means to an end, a vehicle for me to change lives. These days, most people call me Sifu, which is a traditional Chinese title that means "Teacher and Father". And that is exactly how I feel about my students. I feel like they are family.
My greatest joy comes from watching a student grow, whether it is by overcoming some sort of health problem, or by becoming a better person.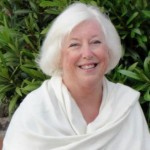 Barbara Gamble, Retired Flight Attendant
A pain in my shoulder that had been bothering me for over a year – gone. I was taking medication for 6 years for acid reflux – off medication for a month now. I was also taking medication to lower my blood pressure (and even then it was still borderline high) – now it is low enough to get off medication. I don't get tired until bedtime when I sleep peacefully all night long. After only 4 months I can say it has changed my life forever!!!!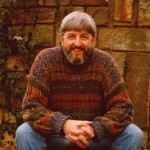 Dr. Craig Brown, MD
I have specifically found it to be effective in the treatment of stress, high blood pressure, and digestive issues. I recommend it to my friends and patients as one of the single most effective practices they can choose to improve and safeguard their health.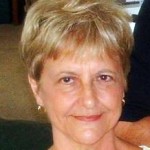 Mary Bast, Ph.D, Life Coach
My experience with Sifu Anthony and Flowing Zen has been energizing, inspiring, and spiritually healing, even blissful. In a year and a half of classes and practice I've lost 20 pounds, my knees no longer hurt, my acid reflux is gone, and my bone density has maintained and in one area increased.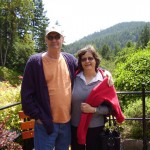 Julie Lake, CPA
After only six weeks, my fasting blood sugar fell to an average of 76, thereby negating the necessity of going on diabetes medicine. My fasting blood sugar continues to remain under 100. I feel so much more alive and healthy since I began classes at Flowing Zen and cannot thank you enough for helping me to become a healthier, happier person.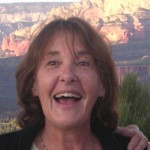 Judy Garis, Transcriptionist, Grandmother
After only TWO beginner sessions, the arthritis in my thumbs vanished, never to return. After a year, my PTSD was gone. Better yet, instead of becoming stagnant in my later years, I feel movement and growth and continual discovery.
Jim Carpenter, Artist

Since I started practicing Flowing Zen 3 years ago at age 61, I have been cured of an 'incurable' periodontal disease that I had been struggling with for over 10 years; my blood pressure has gone from being borderline high to normal without my ever taking any medication to lower it; I no longer run out of Advil because I no longer have to take it, and I no longer wish I could take a nap in the middle of the day because I never seem to run out of energy. And, most importantly, I can honestly say my life is full of joy.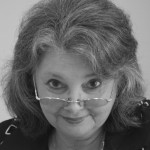 Ellen West, School Principal, Retired

What I have learned has made a wonderful difference in my life! The majority of physical complaints that caused me to try Flowing Zen have disappeared. I have learned effective ways to handle stress and pain. I feel better and take less medication than I have in the past 20 years.
How Do I Learn More?
Start with the free downloads above. There's a lot of good information in there.

After that, I hope you'll consider taking my online 101 workshop. This is a live, online version of the workshop I've already taught to thousands of people. Click here for more information and upcoming dates.

Thanks for reading. I look forward to connecting with you in the future, and to helping you, your friends, and your family to live a healthier, happier life! 

Want to learn from me? I'm offering a live, online version of the Flowing Zen 101 Workshop that I've already taught to thousands of people. All you need is a decent internet connection. You can even use your phone or tablet. Click here to learn more.

Mindfully yours, Sifu Anthony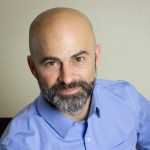 I'm Sifu Anthony Korahais, and I created Flowing Zen because I know what it's like to wrestle with chronic pain, depression, anxiety, and fatigue. I'm living proof of the healing power of qigong and tai chi. I've already helped thousands to get results with these amazing arts, and I'd love to share my knowledge with you as well. ​