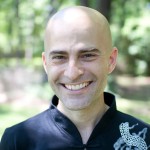 I'm Sifu Anthony, and I want to welcome you to the Flowing Zen community.  I'm glad that you're interested in taking your healing into your own hands.  Thousands have already joined our self-healing revolution.  Enter your email below if you're ready to start healing.
My free downloads will help you to not only understand the science of self-healing, but actually start using it.  You'll also receive updates via email about events, new articles, and other interesting stuff.  You can unsubscribe any time.  We'll miss you, but we respect your privacy.
Free eBook
Secrets of Mind-Body Healing
Learn how your body is capable of both boosting and blocking its ability to self-heal.

Free Special Report


5 Steps to Maximizing Learning
This report will guide you through 5 easy steps that will help you to dream big, set goals, and get results.

Free Audio Lesson


The Zen Mind
A complete 15-minute audio lesson, led by Sifu Anthony
Sign up and you'll immediately receive your free lesson on the Secrets of Mind-Body Healing.