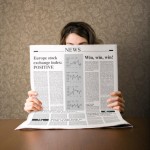 (Note: I updated this post with some new stuff, and I'll continue to do that every few months.)
For years, I've been posting interesting and relevant articles on my Flowing Zen Facebook page. (As an aside, you really should "like" my Facebook page because I post a lot of great stuff on there.) Years ago, I predicted that we would see more and more articles on Tai Chi, Qigong, Kung Fu, and Meditation in the near future.  My prediction is turning out to be true.
For those who might have missed them, I'm putting a bunch of these articles in one place. (You may also be interested in my article, The Science of Energy Arts.) Without further ado, here they are.  Enjoy.
Zenfully yours,
Sifu Anthony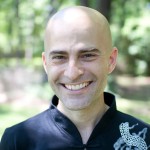 Sifu Anthony Korahais used Qigong to overcome clinical depression, aching low-back pain, chronic bronchitis, and a heart murmur. He is the founder and director of the Flowing Zen Center in Gainesville, Florida, and an internationally recognized teacher in the world of energy arts. To contact Sifu Anthony directly, click here.